Windows R47.XX Release (US)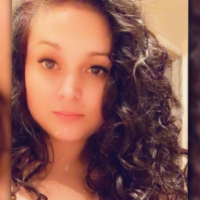 The latest Quicken for Windows release 
R47.7 
is now live and available to all users.

Before you install this update, we recommend you perform a One Step Update to ensure that your data is synced to the cloud. You should also make a backup of your data file.
What's Included:
What's Improved
The Portfolio Value report has been extended with column sorting and an option to show lot details. This facilitates reviewing investment positions for tax loss harvesting.
RSU investment tracking now features a one-time vesting option and can round off fractional shares.
Quicken can now highlight new transactions. This feature will automatically be turned on for new users. Existing users can turn it on using the Selected Row Style preference in your register menu.
Tax reports can now be created for any year in which there is financial data. This removes the previous limit of three years.
What's Fixed

A crash occurred for some customers accessing investment holdings.
An issue syncing budgets to the cloud.
An issue in which a Category edited for a single instance of a bill was incorrectly applied to future instances of that bill.

An issue with the print preview screen showing reports at reduced size, although reports would print correctly.
An issue in which some invoices incorrectly placed billing information in the Ship to field.
In some cases, users reauthorizing accounts were incorrectly prompted to Add offline account.
When trying to update their credit score, some users received an error that the server was not responding. Other users experienced crashes.
For bill reminders that recurred based on the number of days, the frequency did not appear on the reminders page.
The blue dot indicating a new transaction appeared inconsistently in the register and account bar when updating accounts.
The Find & Replace feature was not finding amounts separated by commas.
An issue in which Chase accounts without transactions were incorrectly being added during the Add Account process.
An issue in which incorrect items appeared in the account type box when adding accounts.
You can also download and install this version release through the Mondo Patch support article found 
here
.
Thank you!
-Quicken Anja
Comments
This discussion has been closed.