Importing Transactions from the Apple Card into Quicken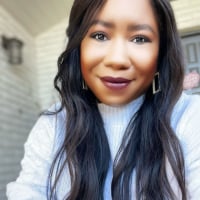 We have been receiving questions from users about whether or not Quicken can receive transactions from the Apple Card. We are happy to share that there is a way. You will need to go to the Apple Card website, download a QFX file of your transaction data, and import that into Quicken. 
Steps to Take:
Open Quicken on your Mac
Go to the Wallet App on your iPhone and select the Apple Credit Card
Click on the "Card Balance" button below the credit card
A new "Balance Details" window will open on your iPhone.
Scroll down to "Statements"
Select the statement you want to download.
A new window will open with the statement you selected in step #6
Select "Export Transactions" at the bottom of the statement.

Do NOT select "Download PDF Statement".

A new "Select a file format" window will pop up. 
Select "Quicken Financial Exchange (QFX)"
A new window will pop up on your iPhone giving you options as to where to send your QFX file.
Make sure you have AirDrop enabled on your Mac and your iPhone and make sure that both your Mac and iPhone are on the same WiFi network.
Select "AirDrop"
Select the icon for your Mac on your iPhone's AirDrop screen.
On your Mac, a banner will open near the upper right side of your screen. Click on the "Open" button.
The transactions for the statement you selected will be automatically imported into Quicken.
Note: If you miss the popup screen on your Mac, look in your Mac's "Download" folder where you will find the file that you just received via AirDrop.
You can then go to your Mac's Quicken application and under the "File" menu, select "Import- Bank or Brokerage File (OFX, QFX)... then navigate to the file you want to import from your Downloads folder.
This discussion has been closed.