Windows R48.XX Release (US)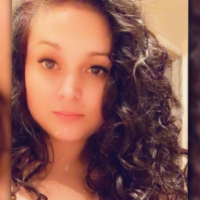 The latest Quicken for Windows release R48.8 is now being made available in staged release format to a limited number of users.

Before you install this update, we recommend you perform a One Step Update to ensure that your data is synced to the cloud. You should also make a backup of your data file.

What's Included:
What's New
Income by Security report that offers a detailed view of investment income earned from securities (Quicken Premier and Quicken Home & Business).
Ability to create email templates to be used when sending invoices to customers from Quicken (Quicken Home & Business).
What's Improved
Improved allocation of cost basis across multiple lots when using the Spinoff Wizard.
Data displayed on Dashboard cards is now more consistent with the standard Income and Expense report.
Overall performance of the application.
What's Fixed
Duplicate prompt displayed when confirming the move of selected reconciled transactions to a different account.
New transaction download notification (blue dot) was not shown in some cases.
Issue with syncing a budget for display on companion web or mobile app.
Report data refresh issue 'Subtotal by' option was changed.
Issue where resetting an EWC+ account defaulted to the wrong connection method.
Net income from Paycheck showed as uncategorized income from reports.
Investment sell transaction could showed the wrong status in Compare to Register even after accepting it.
Move Investment Transaction dialog showed a non-account in the list.
Incorrect display of investment balances in the account bar is some cases where future-dated transactions are present (as with RSUs).
Balance issue on Dashboard investment card when filtered by accounts.
Payee reports showed transactions belonging to other payees in some cases.
Mismatch between spending snapshot and the transaction list.
Global search incorrectly excluded investment results.
Other issues that could cause crashes.
Thank you!
-Quicken Anja
Comments
This discussion has been closed.