ACCT_134e2 seen in the wild!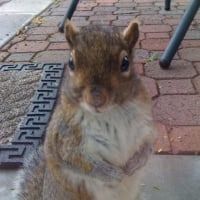 Sometimes we see temporary account names such as ACCT_134e2 in validation logs, like this, from a validation I performed yesterday:
QDF:
Validating your data.
Quicken repaired damaged transaction index.  No action required.
Quicken found an invalid transaction and removed it. "ACCT_134e2"  0/ 0/1900
Quicken repaired some transaction information.  No action required.
 "ACCT_134e2"  0/ 0/1900

Summary:
Quicken repaired 1 accounts.  No action required.

Today, for the first time ever, I saw one live in QWin R43.14. When opening a saved report, Quicken prompted me to add the new "Bank category." Who can explain this?

Quicken user since version 2 for DOS, now using QWin Premier Subscription on Win10 Pro.
Tagged:
Comments
This discussion has been closed.