Quicken Mac FAQ: Is there or where can I find a version of Quicken for Mac for Canada?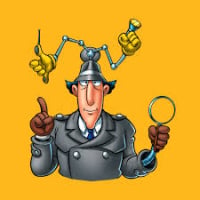 smayer97
SuperUser, Mac Beta, Canada Beta
✭✭✭✭✭
There is no Canadian specific version of Quicken for Mac. That said, the US version supports many Canadian FI/banks for downloading data. The only features missing specific to Canada would be links to Canadian Tax Forms for use with products like TurboTax. Otherwise, there are many Canadian users that are able to use this product.
In a worst case, you can always try it and exercise the 60-day money-back guarantee if you are not satisfied.
One caveat is that if you want to purchase it directly from Quicken (
http://quicken.com/mac
), you may need to call Quicken Support to register a Canadian address (the website does not accept Canadian postal codes). But you can purchase QM2016 from other sources too, like
Amazon.com
(NOT Amazon.ca).
Also, though officially, the Quicken Mobile companion app does not support Canadian users, there is a work-around. The caveat is that this first requires using a US address. Read about it here: 
https://getsatisfaction.com/quickencommunity/topics/quicken-2015-mac-international-accounts?topic-re...
 [Unavailable]
You can also see some more info showing Canadian users' results downloading from Canadian FI/banks: 
https://community.quicken.com/discussion/7259700/informal-survey-of-connectivity-results-with-financial-institutions-fis-banks-in-canada-using-quic
(If you find this reply helpful, please be sure to click "Like", so others will know, thanks.)