Can't tie more than 1 downloaded security to the same security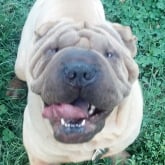 When you download transactions that include investment transactions and there are securities in these transactions that Quicken cannot match to existing securities in your file Quicken pops up the Matching Security dialogue box where the user can either match the new securities to existing security or create new securities.

If you try and match more than 1 downloaded security to the same existing security the first downloaded security that you try and match will take.  The second and subsequent securities you try to match to the same security will act like they matched (i.e. you can select "Yes: this matches the existing security below radio button and select the security and click next) but when you go into the register what has happened is that you will see one transaction matched to that security but all subsequent transactions will have created new securities instead of matching to the security you selected.

To test this create a bogus security XYZ Company with the Symbol XYZ. Download transactions such that you have multiple transactions with securities that quicken cannot automatically match.  Go to the investment register which will pop up the matching securities dialogue box.  For each of the securities that do not match select the "Yes: this securities matches ..." radio button and select XYZ Company as the security to match it.  Do this for every security.  Once done in the register under the downloaded transactions section you will see one transaction related to XYZ Company and every other transaction that you tried to link to XYZ Company will actually be for a new security magically created.  Go to the security list and you can verify that even though you selected XYZ security Quicken created new securities.
Comments
This discussion has been closed.