Quicken Mac FAQ: How can I run the Quicken Emergency Records Organizer and/or the Home Inventory on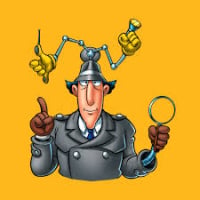 smayer97
SuperUser, Mac Beta, Canada Beta
✭✭✭✭✭
It is true that Quicken for Mac versions no longer include the Emergency Records Organizer (ERO) and the Home Inventory (HI) programs since Quicken Essentials for Mac, up to and including QMac 2017. 
That being the case, you may still be able to run these programs. Just follow these steps: 
You need to obtain a copy of the old QM2007 LC (v16.1 or higher). If you own a currently supported version of QMac (as of this writing, that includes 2015, 2016 and 2017), you can contact Quicken Support at http://www.quicken.com/support to request it for free (as a transition version). 
You will extract both these 2 programs from QM2007 by first right-clicking on the QM2007 app and selecting Show Package Contents, then go to the Content> SupportApps folder. Then simply copy the ERO and HI apps to anywhere you like (outside the QM2007 folder). 
Since QM2007 LC still runs on Mac OS X 10.12 (Sierra), presumably ERO and HI will still work too (I have not fully tested it but it does work on older Mac OS X and I see no obvious reason for it to not work on Sierra).
For Quicken migrators from Windows, I am not sure if these apps will read the Windows version of the data files but you can give it a try.
For BOTH Mac users and Windows migrators that try this, please report back below whether or not you are successful so we can all gain from your experience.
(If you find this reply helpful, please be sure to click "Like", so others will know, thanks.)
Have Questions?
Help Guide for Quicken for Mac
FAQs:
Quicken Mac
•
Quicken Windows
•
Quicken Mobile

Add your VOTE to
Quicken for Mac Product Ideas


Object to Quicken's business model, using up 25% of your screen? Add your vote here:
Quicken should eliminate the LARGE Ad space when a subscription expires


(Canadian

user since '92, STILL using QM2007)
Comments
This discussion has been closed.