Do you use invoicing for your small business? We want your feedback! Learn More
Quicken Mac FAQ: How to Import Historical Security Data Into QM2007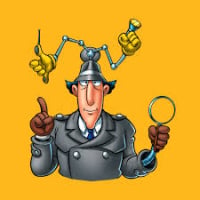 smayer97
SuperUser, Mac Beta, Canada Beta
✭✭✭✭✭
Overview 
Quicken allows you to import certain types of data, such as data from financial institutions,often referred to as "Web Connect" data.
Instructions
Import security prices from an ASCII file
If you have an Internet connection, the easiest way to update security prices is to download them. Otherwise, you can import security prices from a standard, comma-delimited ASCII file.
Choose Investing menu > Portfolio.
Choose File menu > File Import > Import Prices.
In the Import Price Data window > File field, enter the name of the ASCII file that contains the price data. The data must be in standard ASCII format with one symbol/price/date per line, separated by either commas or double spaces (using only one type of separator per line). The following import formats are acceptable:
ABC, 123.456
ABC, 123.456, 12/31/02
ABC 123.456 12/31/02
ABC, "ABC", 123.456, "12/31/02"
"ABC", "123.456", "12/31"
4. In the Date field, change the date information if necessary. If the file doesn't contain specified dates, import the prices to the date entered here. The currently selected date in Portfolio is the preset display in this field. Quicken matches prices with your securities if they have the same symbol. If your securities don't have symbols, you'll need to edit them first so they do.
5. Click OK.
If some price history is still missing, you must enter them manually.

NOTE
: if you get an error 
"Your data is too large"
 you will need to 
make sure you have v16.2.4, 
which contains a fix.
P.S. Always make a backup BEFORE starting to play around with your data file.
Additional Related Solutions
https://community.quicken.com/discussion/7598813/quicken-mac-faq-removing-and-rebuilding-security-price-history-in-qm2007

(If you find this reply helpful, please be sure to click "Like" at the top of the page, so others will know, thanks.)
[Links updated, Feb. 2019, UKR]