Home
›
Quicken for Mac
›
Product Ideas - Quicken for Mac
›
Product Enhancements (Mac)
Add "Save a Copy" feature (similar to "Year End Copy") (21 Legacy Votes)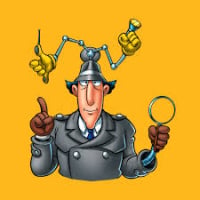 smayer97
SuperUser
✭✭✭✭✭
In QM2007, there is a feature that allows splitting up your data file to only save data within a specific period. 
It can be used in many ways. Some examples:
To be able to exclude an old period of time that is no longer needed
To create a Year-End Copy of data files (though not truly needed in most cases)
Start fresh with no or very little data, preserving memorized transactions, reports, categories, etc.
This is a similar feature to the requested IDEA for a
Year End Copy
feature, but is more versatile. 
The dialogue box is quite simple, as shown:
If you find this feature helpful, please be sure to click "VOTE" above to increase the count of this post and therefore its visibility to other users and to the developers.
If you do not click VOTE at the top of each one, your vote will NOT be counted!
Click "Follow" at the top if you want to receive notifications of any replies to this thread. 
This IDEA has been added to the 
List of Requests for Data and File Management Features. 
You may want to click on the underlined link, then follow the instructions to add your vote to other related IDEAS.