Sample Quicken data file with lots of data/history in it for demo purposes?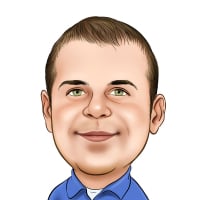 I'm a huge fan of Quicken, and I often find myself wanting to show other people how to use it.  Of course, it's not always a great idea to be showing them my own personal Quicken file, so I've been trying to find a sample/demo file I could use, but I haven't been very successful.

What would be perfect is a sample file that has an "average person's" income and expenses setup in it as paychecks and bills, with at least a few years worth of transaction data included in it.  

With this I could show people how to use manage their income and bills, budget, use savings goals to plan for future purchases, etc.  Anybody happen to have a sample like this I could get from ya?  
Comments
This discussion has been closed.