How to manually update a stock price?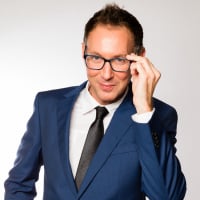 (THIS IS SUPPOSED TO BE IN THE INVESTING FORUM, BUT I DON'T KNOW HOW TO MOVE IT NOW.) [Edit...moved]

How do I manually update a quote price for a stock in the new Quicken Mac?

I have a few "shares" of cryptocurrencies, such as Bitcoin Cash (BCH), which I have added into a cryptocurrency brokerage account.

Quicken Mac doesn't understand looking up the quote price for non-publicly-traded stocks, so I don't know how to manually update the Bitcoin Cash (BCH) price on my own.

In the old Quicken 2017, it was extremely easy & straightforward — you just type in the current price on the Portfolio screen, and Quicken 2017 adds it into the price history. 

But as far as I can tell, there is no way to do this in the new Quicken Mac.
Answers
This discussion has been closed.