VIDEO: The Top 10-15 Problems with Quicken Mobile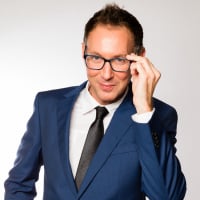 Below is a video which I created for Dale who works as a quality leader at Quicken.
The video outlines our top 10-15 problems with Quicken Mobile on iOS.
For the engineers who work on Quicken Mobile, please have a pen & paper handy while watching this video because you will want to take notes while watching this video.
(Please note that I continue demonstrating DIFFERENT PROBLEMS with Quicken Mobile all the way up until the very end of the video, so please watch the video all the way to the very end.)
Also, there is a 2nd video on the way, because there are still another 3 or 4 problems that I forgot to include in this first video!!

[video link removed for User security/privacy]

Comments
This discussion has been closed.