Quicken clobbered my data file password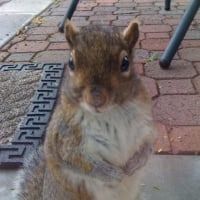 Yesterday, Mrs. Squirrel attempted to use Quicken. She came to me asking whether I'd changed the file password. I had not. I tried, and indeed, the usual password didn't work.
This is both strange and annoying. As far as I know, no Quicken update occurred, or anything else to clobber the password.
Thankfully, the process for resetting the password is now easy via SMS code. I recall once upon a time users had to send their files to Intuit for password removal.
Super-validate revealed no issues and the file seems fine. But this glitch is troubling. This has never happened to me before, but I'm wondering whether it's a known issue and what, if anything, is known about what causes it.

Quicken user since version 2 for DOS, now using QWin Premier Subscription (US) on Win10 Pro.
Tagged:
Comments
This discussion has been closed.