ONGOING BUG: Security menu in Security Detail View is still broken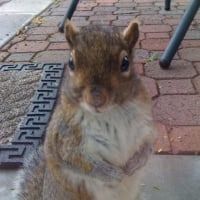 In the upper left corner of the Security Detail View dialog is a pull-down menu listing all securities.
This has been broken for several versions when the cosmetics of this dialog were changed for no apparent reason.
This is what it looks like before clicking:
This is what it looks like after clicking. Note that the menu has been reduced to a single thick line. In the screen shot below, it is a long line because some of my security names are long.

It may be that not everyone is seeing this. But I've been seeing it for long enough that it's gotten truly annoying. Please fix.

Quicken user since version 2 for DOS, now using QWin Premier Subscription on Win10 Pro.
Tagged:
Comments