Net Worth bug - Dashboard Custom View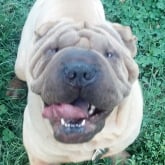 There is a bug in the Net Worth Graph (and report) when stored/generated from the Classic Dashboard Net Worth view.
I have seen other posts recently about the Net Worth Graph/Report being incorrect.  Here is how I can replicate it and what I found.
I have a custom dashboard view with the Net Worth graph on it.  From time to time with new accounts and such I'll click the customize and make sure everything (all accounts, securities, etc.) are selected.  This time my Networth on the graph/report was about 4x what it should be.
Here is how I can replicate the bug.  I remove the Net Worth widget from my custom view and save.  I customize the view and add Net Worth back.  At this point the net worth and chart are correct.  I click the gear to "customize this graph" and then I don't change anything, I just click the Categories tab and then click OK and viola my networth graph is now about 4x what it should be.
If I click Show Net Worth Summary Report here is what I see.
2 of my checking accounts (1 closed, 1 open) have huge negative balances to the tune of -33,000 and -66,000)
1 account under "Oher Assets" is showing a balance of 3,500 when the balance is actually 0.  This is also a closed account.
My investment accounts (almost all of them) have balances extremely higher than they actually are in the register (1 of them is 37x higher than it should be according to the current register, many of these are closed but are showing balances, 
Credit card accounts.  4 closed accounts are showing negative balances.
I have repaired/validated the file.  The Net Worth (at the bottom of the left side bar is correct.  The Net Worth report run directly from Reports does not seem to have this problem.  That said, when you have a widget on your dashboard it needs to be correct because there is never a need to look at the actual report from the Reports area when it can be accessed from the dashboard widget.
Hoping this is a quick fix.
Comments
This discussion has been closed.