Messages about Chase account connection updates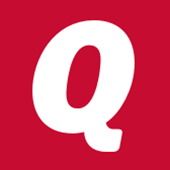 If you are a Chase user, you have likely received a message (through email or in Quicken) about upcoming changes to your Chase accounts.


What's Happening?
Chase is discontinuing Direct Connect and Express Web Connect (EWC) and updating  to a new method for downloading information into Quicken, called EWC+. Going forward, you'll use a bank-hosted sign-in form to authorize downloads, through the Quicken product.  The overall process for adding accounts and downloading is the same, but the screen you use to sign in to Chase will look different.

This change will impact all Chase accounts, including Direct Connect Bill Pay; we will be contacting Bill Pay users directly with more information.


What do I have to do?
Right now, you don't have do to anything.  The final changeover for these accounts will be at the end of September, however, in early August you will have the opportunity to manually transition to the new EWC+ connection.  We will send you more information on how to do this when the new connection is available.

You can also 'follow' this thread by clicking on the bookmark icon on the upper right for updates on these changes.

Quicken Kathryn
Community Administrator
Comments