Restore Transactions Downloading Acceptance and Matching workflow to Quicken Mac (317 Legacy Votes)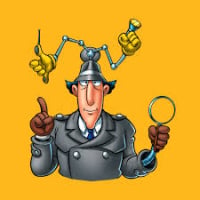 smayer97
SuperUser, Mac Beta, Canada Beta
✭✭✭✭✭
Please restore the ability to control the matching and acceptance of downloaded transactions from FI/banks to Quicken for Mac, like in QM2007 or even QWin.
Make it an option to either require manual acceptance or automatic recording into the register.
Currently, downloading automatically to the register does not allow the user to easily control and verify that matching has taken place correctly, that transactions are correct, etc. Automatically accepting them immediately affects the current balance of the register/account, which is sometimes not desirable until the transactions have been verified.
In developing this workflow, I suggest that there be the ability to sort the Downloading window by all fields, including, Transaction Date, Posted Date, Check #, Payee, Debit/Credit Amounts (just like the original in QM2007).
Please add this capability back to Quicken for Mac.
Be sure to
click the little black triangle under the VOTE count
in the yellow banner below
, so your vote will count (it may take a moment for your vote to register).
(If it is grey, your vote has been registered)

Your VOTE matters!

-----------
Because of a discussion elsewhere, I found that I was summarizing at least the highlights of why this feature is still so desired. So I am copying that reply for visibility here:

There are several key differences between this process vs the automatic acceptance of downloaded transactions into the register (which is how QMac currently works):

I won't run them all off here but some differences and benefits include:

being able to have a different window layout, showing different columns, sorts, etc. for that process that are not necessary outside that process
being able to explore other parts of the account register independently without interfering or interrupting the download, matching and acceptance process
not having the balance of those transactions impact the account register AND REPORTS until matching and acceptance of a transaction is complete. This is especially useful when there are either duplicate or unmatched or even incorrectly matched transactions.
both the automatic categorization and automatic matching processes can NEVER be 100% accurate because there is no way for these to account for all variations. So having a catchment to allow review before acceptance gives full control over the data affecting other already reviewed data AND REPORTS!

when there are large volumes of data being downloaded (whether from a single month or when processing multiple months worth of data--this can happen quite a lot for some), the matching process is far easier to navigate since you do not have ALL the transactions from the register getting in the way. For people who are willing or able to download and reconcile very regularly, this becomes less important. Not all of us have that luxury.
a separate window allows you to the stop the process midstream and not lose track of what you are doing more easily... again not mixing in downloaded vs manual or other processed transactions unnecessarily.
These are only highlights. Bottom line, there are many situations to which a separate download window lends itself far better than auto-acceptance and matching, which provides far more control and flexibility over the process and workflow, making the process far more efficient and effective in many situations.
Tagged:
Comments