Add Income Statement (Income vs Expenses) aka Cash Flow/Profit & Loss (P&L) report (83 Legacy Votes)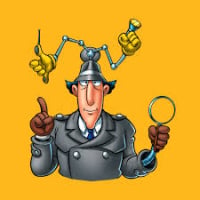 smayer97
SuperUser, Mac Beta, Canada Beta
✭✭✭✭✭
Please add a Income Statement (Income vs Expenses) aka Cash Flow aka Profit & Loss (P&L) type report to Quicken for Mac. 
Here is a sample of a request for this type of feature: 
http://getsatisfaction.com/quickencommunity/topics/just-upgraded-from-quicken-for-mac-2007-to-mac-2016-and-converted-files-cant-find-my-saved-reports-from-2007...

Click VOTE at the top of THIS page, so your vote will count for THIS report type.
Also click "Follow" at the top 
if you want to receive notifications of any updates to this thread. 
-----------------------
It turns out that this type of report is simply a subset or 
application of a Columnar Summary report
, which apply varying a sort, subtotal, grouping, show applicable number of columns as needed
.


Therefore, you should also add your 
VOTE
for the
add your votes for Columnar Summary report (with selectable choices for rows and columns). 

While you are at it, I highly recommend you to 
add your VOTES 
to related IDEAS found on the
:Click on each underlined link, then follow the instructions
 to 
add your vote
 to more related ideas. 
Your VOTES matter!


For background, you may want to
read this post
 too. BTW, the 
columnar-type summary report
 is the basis for MANY other reports too, as 
described in detail in this post
 and a little lower; only the selection and formatting criteria are different.
Have Questions?
Help Guide for Quicken for Mac
FAQs:
Quicken Mac
•
Quicken Windows
•
Quicken Mobile

Add your VOTE to
Quicken for Mac Product Ideas


Object to Quicken's business model, using up 25% of your screen? Add your vote here:
Quicken should eliminate the LARGE Ad space when a subscription expires


(Canadian

user since '92, STILL using QM2007)
Comments