Improve the Bill Reminders (Cash Flow Forecast/Projected Balance) in Quicken Mac (95 Legacy Votes)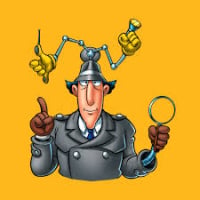 smayer97
SuperUser, Mac Beta, Canada Beta
✭✭✭✭✭
The Bill Reminders graph needs several improvements, to bring in some missing features from past versions of Quicken and some new ones, as follows:
restore ability to open graph in separate window (often need to keep this open while working in other parts of Quicken) (as in QM2016)
provide option to NOT display the graph (some just want to see the list)
provide option to open graph alone and list of reminders in two separate windows (as in QM2007). This would enable sizing the window separately for graph vs list (often need the graph much wider than the list...the two combined takes up too much screen space)
include the date in the pop-up data when you single-click on a data point.
link to Calendar - double-clicking on a data point should take you to that date on the calendar (as in QM2007)
add option to graph for 18 and 24 months (sometimes need to see effect of repeating transactions into the next year), or better yet, make the time period user definable, so users can enter any # of months desired.
Add Frequency to selectable fields for list of transactions (as in example from QM2007) 
add selectable flag/tag of "Bill", "Deposit", "Paycheck", "Other" to scheduled transaction entries. Then add the option to display the list of reminders grouped by these flags, still allowing to sort by the displayed fields within that grouping (see example below from QM2007)         
allow adding extra one-time and monthly transactions (pro-rated daily) directly to the graph (as in example from QM2007)                                                                                      

Provide option to create separate forecast graph lines for different accounts (as in QWin) vs combined into one graph line

(I depend on this feature almost daily, as I see many other users do as well.)
(If you find this feature helpful, 
click the little grey triangle under the VOTE count in the blue banner below 
to increase the count of this post and therefore its visibility to other users and to the developers. It may take a few seconds for your vote to register.)
If you do not click the triangle, your vote will NOT be counted!
Have Questions?
Help Guide for Quicken for Mac
FAQs:
Quicken Mac
•
Quicken Windows
•
Quicken Mobile

Add your VOTE to
Quicken for Mac Product Ideas


Object to Quicken's business model, using up 25% of your screen? Add your vote here:
Quicken should eliminate the LARGE Ad space when a subscription expires


(Canadian

user since '92, STILL using QM2007)
Tagged:
Comments