List of Obstacles and Hindrances for Migrating from QM2007 or QWin to Quicken for Mac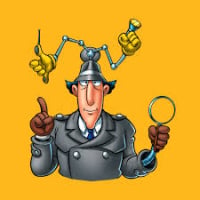 smayer97
SuperUser, Mac Beta, Canada Beta
✭✭✭✭✭
The following list captures the features missing from current versions of Quicken for Mac that are 
obstacles and hindrances, preventing users
 of QM2007 or QWin 
from migrating to the latest versions of Quicken for Mac
. If these areas are resolved, it would open up the path for these users to finally make a move.
To be clear, obstacles defined here refer to situations that are a complete block to migrating to Quicken for Mac, whereas hindrances are limitations that have work-arounds, though they may be far from desirable or even practical.
Links to any request for a missing feature that is an obstacle or hindrance and has been posted as an IDEA have been captured here, so you can continue to
add your vote to those requests
to help increase their visibility to the developers.
(Unfortunately, if missing features are not posted or are posted as problems or questions in the forum, they are not captured here as their can be multiples and therefore harder to gather (maybe that will change).)


Obstacles from QM2007 - Show-stoppers preventing migration (due to severe loss of functionality or data with no suitable work-arounds):


(You can read about the overaching report design here: 
Request for Customizable Reporting Engine)

Unsure as to whether the following are show-stoppers or hindrances

Hindrances From QM2007 - not obstacles but definitely lead to data loss
(therefore may still be a limitation to migration, even though some of which can be reconstructed)
: 

carry forward of memorized reports (assuming the report format exists (some still do not), this can be a lot of work to do manually (re-create and test) without this functionality, e.g. I have about 80 reports, another user posted they have about 150).
carry over of budgets data (likewise)
carry over of sub-classes (currently are converted to tags, not sub-tags; would require clean-up, which is not easily possible without the next feature)
security price history
loans data (it has been mentioned that work is being done on loan amortization, at least the functionality, but not sure about the data carry over)

Obstacles from QWin - show-stoppers on top of the ones listed for QM2007 (not including H&B and RPM)

True multi-currency conversion support (for reports and investments)

lack of support for FI/Bank - not sure how much influence Quicken has here but demonstrating pent up demand may influence some FIs/banks to come on board
For those wanting to migrate from QWin H&B, you may want to add your vote to 
Will there be a Quicken Home and Business for Mac in the future?

Hindrances From QWin - not obstacles but definitely lead to data loss
(therefore may still be a limitation to migration, even though some of which can be reconstructed)
: 

There are other losses of functionality that are not show-stoppers, which makes things more clumsy, but there are work-arounds; yet too many of these at the same time becomes frustrating and less efficient and slower to work with.

Other considerations - Being able to move data in and out of Quicken for Mac.

Though these are not obstacles to migrating to Quicken for Mac per se, they relate to to managing the risk factor of migrating to Quicken for Mac. Having the ability to move data out can give users a level of comfort and confidence that they are not locked in should something not work out after a period of usage. For these, consider the following:
Fixing Import Functionality of QXF File into Quicken for Windows from Quicken for Mac 
BTW, if you see any other obstacles or hindrances that have not been mentioned, please add your comments below. But focus your comments on items that absolutely prevent you from migrating or a suitable work-around is not very practical.

If an incentive is required to focus on addressing these needs, Quicken should consider the untapped revenue that can help fund this effort:

one time new revenue from QWin migrators
ongoing new revenue from QM2007 migrators entering new upgrade cycles
ongoing new license and support revenue from FIs/Banks for Mac support (from my limited understanding on Quicken licensing and support)

The hope is that, regardless of votes these feature requests/IDEAS garner in this forum or elsewhere, the need to address these requests and the benefit to Quicken will be recognized.


If you have not already voted on the above requests, 
be sure to click on the each link above 
to go there
, then click VOTE at the top of THAT page, so your vote will count for THAT feature 
and increase its visibility to the developers.
If you find this post helpful,
please be sure to click "VOTE"
 above 
to
promote this post
and therefore its 
visibility
 to other users (to encourage them to vote) and to the developers.
Click "Follow"
 at the top if you want
 to receive notifications
 of any updates to this thread. 
Tagged:
Comments