From Eric Dunn, CEO of Quicken: Letter to the Quicken Community about the Membership Plan (November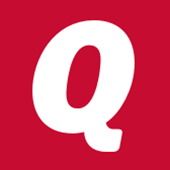 Hello All,
Here's a letter from Eric Dunn, CEO of Quicken Inc., answering some of your questions about the new Quicken Membership Plan
Since the launch of the 2018 releases of Quicken, we have heard questions from many of you about the new Membership Plan, where customers subscribe to Quicken on an annual basis and automatically receive ongoing product improvements.  These questions, which I'll address below, fall into four main categories: 
Questions about why we are making this change 
Concerns about the ongoing cost of Quicken Membership
Questions about our product plans after making the change 
Concerns about data ownership and "lock-in"  
Why the Change?
Our primary motivation for the change to a membership model is to simplify the experience of being an ongoing Quicken customer, and to allow us to better focus our company resources on improving the Quicken software, services, and customer care experience.
We know that the majority of Quicken customers are long-term users, who are looking for stability and reliability with as few disruptions as possible.  Our users have consistently told us that they dread the upgrade process.  At the same time, Quicken needs continual updates in order to perform its function of collecting and organizing financial data for you from a wide variety of sources – data sources which are moving targets due to evolving technology and security considerations.
The best solution, we concluded, was to get all our customers on the same "model year" and to move from "big bang" annual upgrades to a system of continuous releases throughout the year.  All customers, no matter when they become a member, will always get the latest version.  We achieve this through the change to the membership model.  It also allows us, over time, to focus our communications to you on useful product information rather than annual upgrade pitches. 
What about the economics of the Membership Plan?  It is indeed better for our company – but primarily because it's a more efficient way of delivering Quicken to users, not because the average user will be paying more (see below).  The management team and I here at Quicken are genuinely excited about the change, because we believe it's a true win-win.
Cost of Ownership
With the change to membership model, there are changes to the cost of ownership of Quicken.  For the many of you who are annual upgraders, Quicken now costs 1/3 less each year ($49.99 for Deluxe vs $74.99).  For infrequent upgraders it costs more.  Customers who use Quicken BillPay, Premium Care, or Quicken Online Backup will see significant savings with a Membership.  You also won't have to buy Quicken twice to use it on both Mac and Windows, since both platforms are included.
We realize that there is a group of Quicken users who purchase Quicken every three years, on sale, and currently have a very low cost of ownership. These customers should know that, as in the past, there are multiple ways to buy Quicken, including from retailers like Amazon, Best Buy, Staples, Office Depot, Costco, Sam's and Walmart.  Due to the promotional efforts of our retail partners, as I write this, a two year subscription of Quicken is available at retail for as little as $65 for Deluxe and $50 for Starter (the equivalent of $2.71 and $2.08 per month, respectively).
Finally, I want to assure your that we will keep working hard to ensure that Quicken is the best and most cost-effective way for you to continue managing your money.  When Quicken for Windows launched in 1991, the price (in 2017 dollars) was $108. We expect to continue to make Quicken more affordable in the years ahead.
Product Plans
One concern I have heard expressed is that having moved to the membership model, we will "rest on our oars" and stop trying to improve Quicken.  This is not what you will see: our business success is dependent on our Quicken Members seeing enough value so that they keep their membership.  At the same time, the product teams are psyched to be moving to a mode where they can continually deliver functionality without having to wait for annual release events.  As customers shift from the pre-membership Quicken versions (which we continue to support), the development teams also look forward to being able to put all their efforts into a single Quicken version.
Finally, you should know that today we have the largest and most capable Quicken product team since the mid 1990s.  Over the past year, a lot of their work has been invisible as we have undertaken the strenuous work of migrating Quicken from Intuit-operated to Quicken-operated services and technologies.  Beginning now, more of their work will become evident as they turn their attention to making Quicken visibly better.
Data Ownership
I have heard concerns that with Membership, you may have less control over your data.  This isn't true.  Quicken continues to store data locally on your computer.  Also, as with previous versions of Quicken, if you choose to use Quicken Mobile, Quicken will sync your data to the Cloud.  With the 2018 releases of Quicken, in fact, we have a new tool for managing multiple Cloud Accounts, allowing you to rename and delete your cloud datasets, as well as giving you access to multiple data files on your mobile device.  As in the past (including under our prior Intuit ownership), cloud-synced accounts are stored in a database on Amazon Web Services ("AWS"), a secure, trusted cloud infrastructure used by many of the best-known and most-respected technology companies.
We have also heard concerns about access to Quicken data if you choose not to renew your membership.  With the Quicken Data Access Guarantee, you are assured that you will continue to have full access to and control over your desktop data, even if you don't renew.
See:
https://www.quicken.com/support/what-quicken-data-access-guarantee
  for more details.
Other QuestionsWhat about Quicken 2015, 2016, and 2017?
We will continue to support these products through their original connected services lifetimes (through April 2018, April 2019 and April 2020 respectively).
Can I use Quicken on multiple computers?
Yes, you can continue to use Quicken on multiple computers, as in the past.  You will need to sign in with the same Quicken ID associated with your membership, but you can continue to use multiple different desktop files and cloud datasets.
Summary
We have changed to a membership plan to simplify the user experience of being an ongoing Quicken user, to allow us to operate our business more efficiently, and to focus our efforts on delivering a great software, service, and customer care experience.  Although the pricing is different, Quicken continues to deliver great value to members.  We expect to deliver product improvements at an accelerated pace going forward, and you will continue to own and control your Quicken data.  Overall, we think the Membership Plan will be an improvement for everyone.
Thank you, 
Eric Dunn
Quicken Kathryn
Community Administrator
Comments
This discussion has been closed.