Merge support for importing data from US and CA FIs/Banks for US and CA versions of QWin (+17 Votes)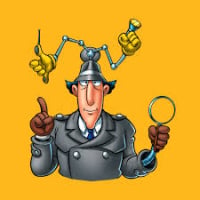 smayer97
SuperUser, Mac Beta, Canada Beta
✭✭✭✭✭
The QMac version currently supports the ability to import data from both US AND CA FIs/banks in one version (though currently, not as many as QWin).

It would be great if Quicken engaged the FIs/Banks to work on merging the support to be able to do the same regardless of which country version of QWin users have.

(after all, QWin for US and CA do now use the same code base, so it would seem like a hopefully straightforward technical thing to implement).

So please make it possible to access both US and CA FIs/banks in either QWin-US or QWin-CA versions.

If you find this feature helpful, please be sure to click the small triangle under the "VOTE" count in the blue banner below to increase the count of this post and therefore its visibility to other users and to the developers by seeking to have the features you need or desire end up in the latest version.
(If the triangle is solid black, your vote has already been counted).

If you do not click the VOTE count in the blue banner, your vote will NOT be counted! Your VOTE matters!

Have Questions?
Help Guide for Quicken for Mac
FAQs:
Quicken Mac
•
Quicken Windows
•
Quicken Mobile

Add your VOTE to
Quicken for Mac Product Ideas


Object to Quicken's business model, using up 25% of your screen? Add your vote here:
Quicken should eliminate the LARGE Ad space when a subscription expires


(Canadian

user since '92, STILL using QM2007)
Comments