How do I stop Quicken 6.1.0 from replacing my bank info with outdated zzz- bank info?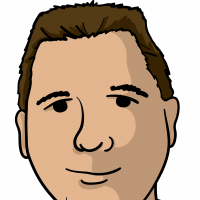 I'm using Direct Connect to USAA. I've already connected Quicken to my USAA account. So USAA made a change. I've followed the procedures on the Quicken site and disconnected all my USAA accounts, then went through the process of adding them all back, one-by-one, making sure I was choosing USAA FSB - new. Works the first time (of course Quicken downloads duplicate transactions and turned all my deposits into payments so I had to manually go through and fix everything in two checking accounts) then the next time I want to have it download, all my accounts are set back to zzz-USAA and I didn't even quit the program and relaunch.

Quicken was working pretty well, but the past year of updates have made it a mess. It never matches my transactions correctly and often duplicates entries. I got so tired of having to waste time each day fixing it, I just stopped manually entering transactions.

Quicken version is Quicken Deluxe for Mac, 6.1.0, build 601.37882.100 on MacOS 11.1
Tagged:
Answers
This discussion has been closed.