Trick-or-Treating...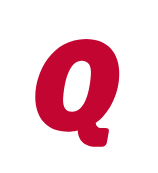 Good afternoon, everyone! I hope everyone's Fall season is off to an excellent start. Of course, this time of year also brings with it the Halloween celebrations, and in particular, the time-honored tradition of Trick-or-Treating.

For this Icebreaker Discussion, we want to know: what do you think was the best 'treat' - candybars, sweets, pastries, etc. - that one could find when Trick-or-Treating, and feel free to share any amusing anecdotes from your experiences going door-to-door in late October.

I know they aren't for everyone, but in my mind, there is something very nostalgic about candy corn. I guess I probably like the color scheme as much as anything else, lol. I can always remember one year in like 1995 when I dressed up as a soldier and lost my helmet and other parts of my costume while running through the streets of my neighborhood.

We look forward to hearing about your Halloween hijinks!

Regards,

-Quicken Jared 
Comments
This discussion has been closed.