Add Report Formatting Options to Quicken for Mac (137 Legacy Votes)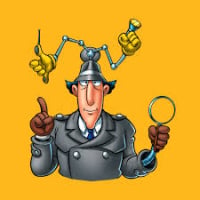 smayer97
SuperUser, Mac Beta, Canada Beta
✭✭✭✭✭
It would be nice to be able to customize report formatting as follows:
ability to change fonts and font sizing on different parts of the report (like in QM2007) 
ability to change title 
ability to hide title
option to 'Shrink Wide Pages to Fit" like in QM2007
ability to resize columns

ability to add a page break where needed
ability to access and adjust these options on the report directly to see the immediate impact
Requests for other formatting options have been added here:

If you do not click VOTE at the top of each respective page, your vote will NOT be counted!
Click "Follow" at the top if you want to receive notifications of any replies to this thread. 
Have Questions?
Help Guide for Quicken for Mac
FAQs:
Quicken Mac
•
Quicken Windows
•
Quicken Mobile

Add your VOTE to
Quicken for Mac Product Ideas


Object to Quicken's business model, using up 25% of your screen? Add your vote here:
Quicken should eliminate the LARGE Ad space when a subscription expires


(Canadian

user since '92, STILL using QM2007)
Comments