FYI: Quicken.com will have maintenance tonight, 5/17/21, from 9-11pm PDT. During this time, you may not be able to access Quicken.com pages. Please try again after this maintenance period.
Error when trying to add an account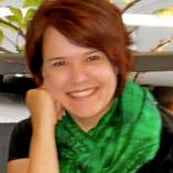 I'm trying to add an account at Tinker Federal Credit Union. When I try to add it, I get the error "Quicken is having trouble connecting to Tinker Federal Credit Union" and gives options to try again, download transactions manually, and entering transactions manually.

I've tried to add this account several times over the past few days and always get the same error. I've also rebooted my computer.

I don't know if this is a factor, but I already have a Tinker account in Quicken that I previously closed.

I'm on Windows 10 using Quicken Premier R32.10 build 27.1.32.10.
Answers