Add option for 2-line/row display in Quicken For Mac (175 Legacy Votes +2 Merged Votes)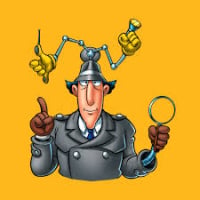 smayer97
SuperUser, Mac Beta, Canada Beta
✭✭✭✭✭
Provide option to show 2 rows of data in the account registers instead of only one.
With the current 1-line display, it is hard to show as many columns or as much detail per column.
Also add the following capabilities:
- allow setting global default to apply to all applicable account register types
- allow overriding setting on an individual account register
- continue to allow resizing of columns (or if they have to be fixed sizes, allow the column widths to resize as the window for the account register is resized).
For a summary of reasons why this feature is needed, see this comment below:
Be sure to
click the little dark gray triangle under the VOTE count
in the yellow banner
below, so your vote will count (it may take a moment for your vote to register).
(If the triangle is light gray, your vote has already been counted). Your VOTES matter!

P.S. I have about 180 accounts, with over 90 of those as active accounts, so a global setting would be very helpful.
Have Questions?
Help Guide for Quicken for Mac
FAQs:
Quicken Mac
•
Quicken Windows
•
Quicken Mobile

Add your VOTE to
Quicken for Mac Product Ideas


Object to Quicken's business model, using up 25% of your screen? Add your vote here:
Quicken should eliminate the LARGE Ad space when a subscription expires


(Canadian

user since '92, STILL using QM2007)
Tagged:
Comments