Home
›
Welcome to the Community!
›
Community Improvement Suggestions
Show list of users that flag Off Topic & Dislike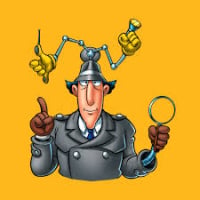 smayer97
SuperUser, Mac Beta, Canada Beta
✭✭✭✭✭
Just like you can see a list of who Liked or LOL a post, please show the same list for Off Topic & Dislike.
Have Questions? Check out these FAQs:COMPLETE list of Product Ideas - Quicken for Mac
to
VOTE
on
Object to Quicken's business model, using up 25% of your screen
?
Add your vote
here:

Quicken should eliminate the LARGE Ad space when a subscription expires

(Canadian

user since '92, STILL using QM2007)