Split Transaction Transfers Don't Migrate to Quicken Mac from Windows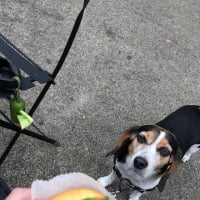 I think this is a bug. I have a large number of transactions from a USD account to a GBP account over about 10 years, and when importing my Windows file to my Mac Quicken, I notice that about 50% of them don't import.

It took me a while to figure out why, but I now see they only fail to import when the sending transaction was split, so for example $2000 transfer + $5 fee on the sending side. The receiving account should have £1200.

In Windows these transactions look fine, but when importing to the Mac, the receiving account has no transaction, although the sending account DOES have both the split and transfer, it just doesn't actually specify the account.

If these were transactions of the same currency, I'd just edit the transfer to specific the account, but because they're across currencies, I need to hand edit every transaction, and there are more than 100.

Any ideas how to systemically correct this?
Tagged:
Answers
This discussion has been closed.