Allow disabling of reminders when restoring a backup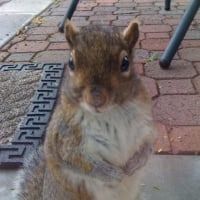 Today I restored a month-old backup file. I ended up with about a dozen reminders (scheduled transactions) which had passed their due dates and Quicken wanted to execute them.
It is very difficult to work with multiple reminders; they must be deleted or ignored one at a time. Multiple selection is not allowed in the Bill and Income Reminders window.
My suggestion is this:
When restoring a backup file which has overdue reminders, prompt the user what to do about active reminders. I can think of several useful options
"ignore [skip] all"
"delete all"
"do nothing" which would amount to leaving the overdue reminders as they are
Quicken user since version 2 for DOS, now using QWin Premier Subscription (US) on Win10 Pro.
Comments