Do you use invoicing for your small business? We want your feedback! Learn More
Quicken Mac isn't calculating proper balances for reconciliations [edited]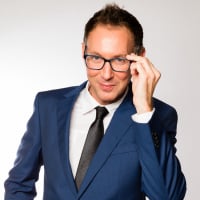 MAJOR BUG WITH QUICKEN'S RECONCILE FUNCTION:
Starting with Quicken 5.17.2 (and continuing with Quicken 5.18.2), Quicken Mac is not longer calculating proper balances for our reconciliations. It's giving us the wrong "Difference" amount when **"Using Statement Balance"** because it's not adding up the math correctly.
This is continually happening, month after month, for all of our credit card accounts.
We can clearly do the math on our own, which Quicken is NOT doing correctly. We had to create our own Adjustment Balances, just to get Quicken to reconcile our accounts properly.
We only have 7 transactions in each account, so it's very easy to just look at the screen and do the math properly on our own, and see that we're doing the math properly but Quicken is not.
We have the proper "prior balance" and the proper "ending balance", but Quicken just isn't calculating it properly. Never had this problem before in 30 years of using Quicken.
Quicken is **LITERALLY** not doing the math properly. It's simply not adding & subtracting correctly.
The **ONLY TIME** Quicken does the math properly is if we choose to "use online balance" instead of "use statement balance", but we do not want to use online balance. We want to use statement balance. 
@Quicken_Tyka
@Quicken_Natalie
Answers
This discussion has been closed.