Fashion Trends!!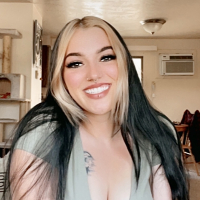 I hope you all are having a wonderful and fantastic Tuesday! 
Lets discuss some fashion choices for this month's icebreaker! If you could bring back any fashion trend, what would it be? 
Mine would HAVE to be parachute pants! I have already been trying to bring this trend back for almost a decade, I own about 4 pairs and I call them my "swishy" pants. Comfort and Style rolled into one. It's HAMMER TIME!
What would you bring back?
-Quicken Jasmine
Comments