Home
›
Quicken for Mac
›
Product Ideas - Quicken for Mac
›
Display/UI (Mac)
Add Ability to Set Default Columns, Sort and Sizes to Registers in Quicken Mac (124 Legacy Votes)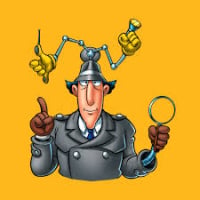 smayer97
SuperUser
✭✭✭✭✭
It would be extremely helpful and a real time saver to have the ability to define global default settings for columns names, order and column widths with the following features:

- provide ability to define columns selection, order and column widths for each type of account.

(Consider using equivalent column names for different account types, e.g. if set to show credit and debit columns for credit cards, use equivalent payment and deposit columns for bank. This will minimize the number of separate default settings needed)

- continue to provide ability to override settings on an individual account register basis

- provide ability to apply/re-apply default settings to existing account

- provide a reset to Quicken Defaults


(If you find this feature helpful, please be sure to click "VOTE" at the top to increase the count and therefore its visibility by the developers, thanks.)

P.S. I have over 180 accounts, about 90 active, about 90 hidden, so this would be extremely helpful.
Tagged: