Add QuickMath functionality to Quicken for Mac (103 Legacy Votes)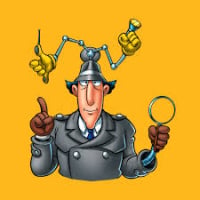 smayer97
SuperUser, Mac Beta, Canada Beta
✭✭✭✭✭
Add QuickMath functionality like in Quicken Mac 2007 in all AMOUNT fields and the ribbon tape lines.
This allows using a single keyboard key (user defined) to apply a simple calculation to any amount being entered/edited, e.g apply sales tax, perform repeatable split, add/subtract a specific amount, etc.
I use this function very regularly and it saves a LOT of keystrokes.
For reference, this is what the Preference settings look like in QM2007:
Ideally, it should not be limited to just 10 settings, as there have been times where there is a need for more.
Be sure to
click the little dark grey triangle under the VOTE count
in the yellow banner below
, so your vote will count (it may take a moment for your vote to register).
(If it is light gray, your vote has been registered). Your VOTE matters!
Have Questions?
Help Guide for Quicken for Mac
FAQs:
Quicken Mac
•
Quicken Windows
•
Quicken Mobile

Add your VOTE to
Quicken for Mac Product Ideas


Object to Quicken's business model, using up 25% of your screen? Add your vote here:
Quicken should eliminate the LARGE Ad space when a subscription expires


(Canadian

user since '92, STILL using QM2007)
Tagged:
Comments