Home
›
Quicken for Mac
›
Product Ideas - Quicken for Mac
›
Backups and File Conversion (Mac)
Add Ability to Select Content of QXF File for Export in Quicken for Mac (58 Legacy Votes)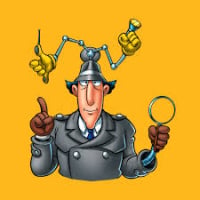 smayer97
SuperUser
✭✭✭✭✭
Add the same selection criteria options as was available for exporting to QIF format in QM2007 and QWin. (see example from QM2007)
Also make sure that the Import function for QXF can handle this.
(Also consider enabling support for this data format in QWin for export and import.)
(NOTE: QXF file is not to be confused with the QFX file format used for downloading data from FI/banks).
(If you find this feature helpful, please be sure to click "VOTE" above to increase the count of this post and therefore its visibility to other users and to the developers.)
Click "Follow" at the top if you want to receive notifications of any replies to this thread. 

If you find this reply helpful, please be sure to click "Like", so others will know, thanks.
(Canadian Q user since '92, STILL using QM2007)Have Questions? Check out these FAQs:
Tagged: