Maintain ability to run 2 copies of Quicken for Mac simultaneously (20 Legacy Votes)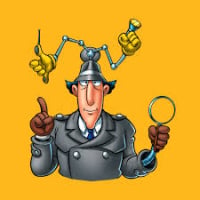 smayer97
SuperUser, Mac Beta, Canada Beta
✭✭✭✭✭
In the past, it was quite simple to run 2 versions of Quicken at the same time because the versions, and the associated resources (preference file, Application Support files, etc) were differentiated by the associated year version, e.g.
Quicken 2015, Quicken 2016, Quicken 2017
. 
As of 2018, as Quicken moves away from the version numbering using the year, e.g.
Quicken 2017
to just
Quicken
, please be sure to maintain some way to continue to be able to run 2 different versions of Quicken at the same time. Otherwise, with the loss of the year #, there may be resource contentions that prevent this from happening.
Some use cases that require running 2 versions side by side:
needed when trying to compare results of upgrading
comparing data from 2 sets of data files
testing beta version while still running live data version
If you find this feature helpful, please be sure to
click "VOTE" above
to increase the count of this post and therefore its visibility to other users and to the developers by seeking to have the features you need or desire end up in the latest version.
If you do not click VOTE
at the top of the page, your
vote will NOT be counted
!
Your VOTE matters!Click "Follow" at the top
if you want to receive notifications of any updates to this thread. 
Have Questions?
Help Guide for Quicken for Mac
FAQs:
Quicken Mac
•
Quicken Windows
•
Quicken Mobile

Add your VOTE to
Quicken for Mac Product Ideas


Object to Quicken's business model, using up 25% of your screen? Add your vote here:
Quicken should eliminate the LARGE Ad space when a subscription expires


(Canadian

user since '92, STILL using QM2007)
Tagged:
Comments