Home
›
Quicken for Mac
›
File Conversion and Backup (Mac)
Is Quicken for Mac 2007 (QM2007) Compatible with High Sierra (macOS 10.13)?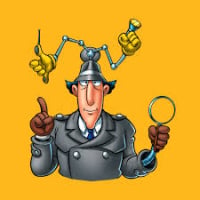 smayer97
SuperUser
✭✭✭✭✭
This discussion thread is to capture user's experiences with running QM2007 on High Sierra (macOS 10.13). Please record your info below, indicating what issues or successes you are having.
(Note that other threads are dealing compatibility with High Sierra and current versions of QMac, e.g. QM2015, QM2016 and QM2017). Please keep this thread for QM2007 ONLY!
To help everyone, please indicate the following:
- are you using the new APFS drive format or the legacy HFS+ (Mac OS Extended format)? Not sure,
see the graphics in
this post
 or go to
https://support.apple.com/en-us/HT208033
- is your data file stored on the APFS or HFS+ formatted drive?
This discussion has been closed.