Add ability to save and re-use customized date ranges (6 Legacy Votes 14 Merged Votes)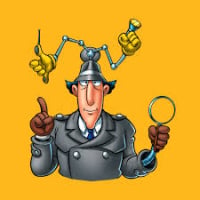 smayer97
SuperUser, Mac Beta, Canada Beta
✭✭✭✭✭
Please add the ability to create and name date ranges for re-use like in QM2007. These should be available for reports.

Note that this has 2 related features:
- to store and name customized date ranges
- to intelligently and dynamically adjust the date ranges when these customized ranges are used
(These can be set with fixed dates or dynamically adjusting dates.)
     From:                               To:
-----------------
Be sure to
click the little triangle under the VOTE count
in the yellow banner
below, so your vote will count 
for THIS feature
(it may take a moment for your vote to register). (If the triangle is light grey, your vote has already been counted.)
Your VOTES matter!

This IDEA has been added to the 
List of Requests for Report Related Features. 
You may want to
click on the underlined link
,
then follow the instructions to add your vote
to other related IDEAS.
Have Questions?
Help Guide for Quicken for Mac
FAQs:
Quicken Mac
•
Quicken Windows
•
Quicken Mobile

Add your VOTE to
Quicken for Mac Product Ideas


Object to Quicken's business model, using up 25% of your screen? Add your vote here:
Quicken should eliminate the LARGE Ad space when a subscription expires


(Canadian

user since '92, STILL using QM2007)
Comments